Complete Customer Care Solutions
Your customers deserve attention, accuracy and care – each and every time they want to interact with you
OSW offers end-to-end complete customer care solutions delivering first-call resolutions while creating excellent customer experiences.
OSW has been a trusted outsourced customer care partner for over 29 years. We understand that your customers are the most important part of your business and properly managing this relationship is an integral part of attracting, and retaining happy customers.
Inbound Support
Building a great customer service department can't happen overnight – unless you outsource it to experts who already have the technology, skilled staff, and years of experience handling customers just like yours. We learn your industry, products and services, becoming your front-line experts. We adopt your brand personality in all of our interactions with your customers so they feel as if they are talking to your staff. We represent your company, and the brand you built, and we take that responsibility very seriously.
Our full range of inbound call center services are designed to be flexible enough to meet the specific needs of your customers and ensure they receive the right response in a timely manner, every hour, every day! That's complete customer care solutions.
Email Support
OSW provides outstanding professional email support to your customers, all in alignment with your brand personality. Our agents thoroughly learn your products and services to provide complete customer care solutions, including technical support, pricing questions, pre and post-sale inquiries and more. We are committed to meeting your response times, and if a customer request would be better handled by a phone call, we'll give a personal call back. We are committed to providing exceptional customer service.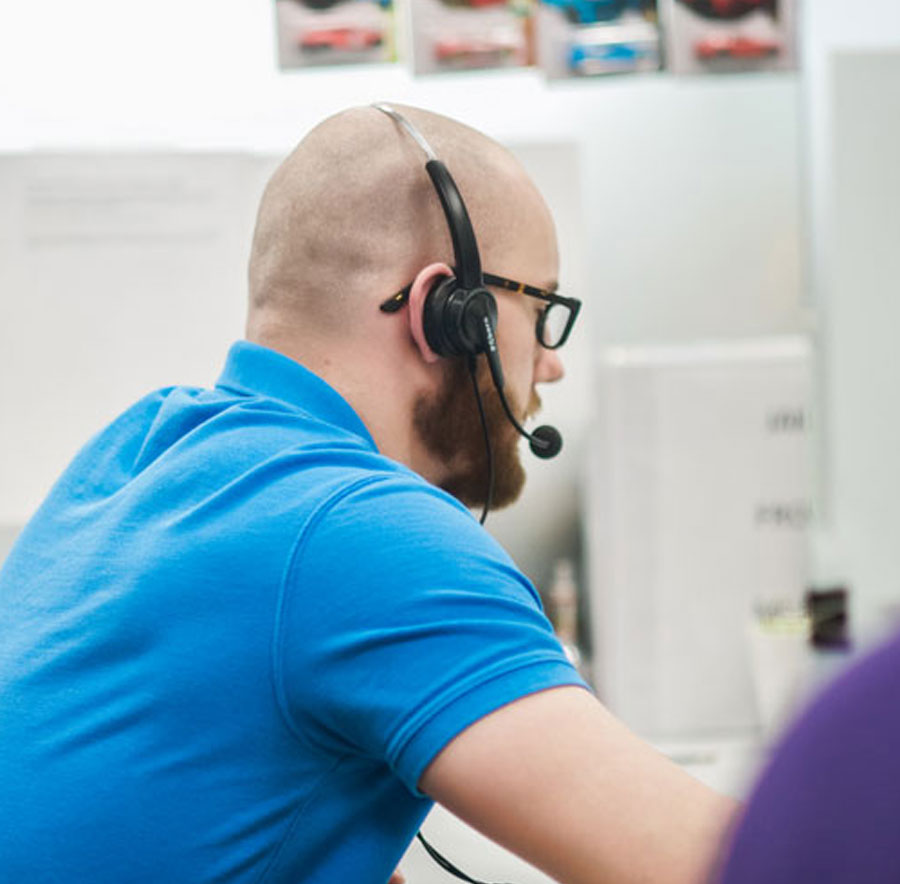 Chat Support
Customers love live chat because it's both immediate and personal. Our staff is trained in the art of conversation, with warm, personable responses while skillfully handling your customers' needs, creating happy customers, one chat at a time.
Outbound Support
At OSW, we don't just wait for the phones to ring. Our brand specialists can reach out to your customers. Our team is experienced in building loyalty, placing welcome calls, conducting satisfaction surveys and much more. We go above and beyond for your customers creating first contact resolution while creating excellent customer experiences.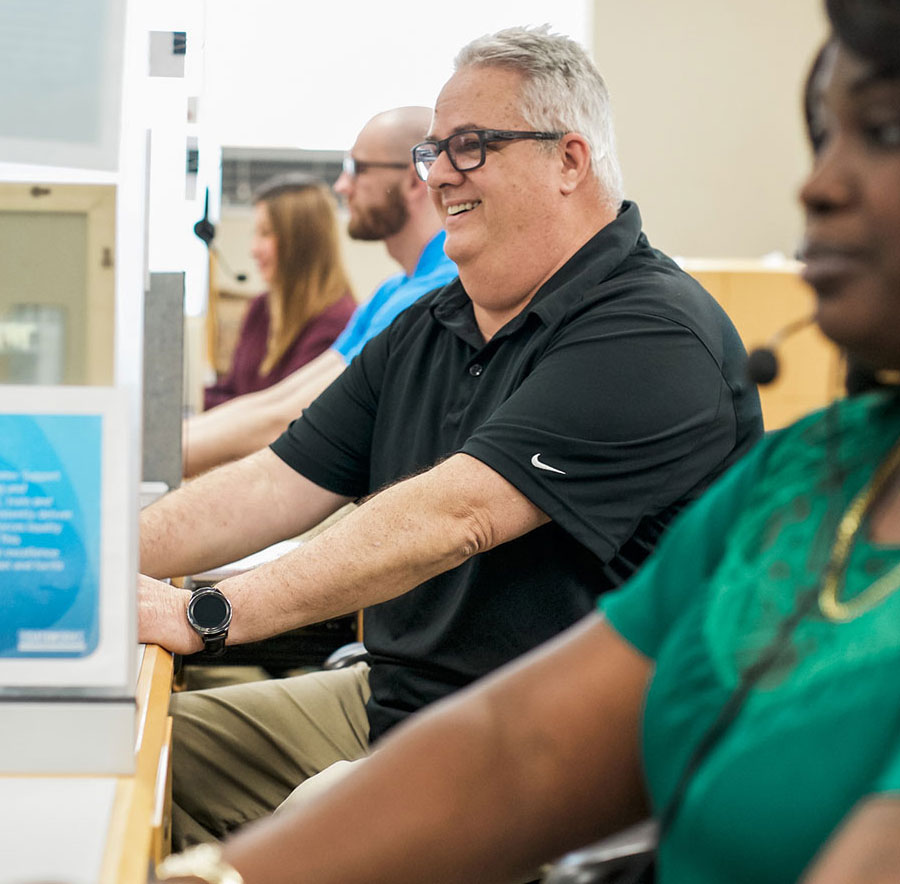 40 web enabled workstations supporting phone, email, chat and social media
Flexible hours tailored to client needs
Long-tenured Client Care Representatives
Fluent support in English, Spanish and French
Technically proficient in customers'  products & services
U.S. operations and agents eliminate dialect and cultural barriers
We go above and beyond for our clients and their customers to create a seamless outsourced customer care experience for all.
When partnering with OSW you can rest assured that your product and your brand are being supported to the highest standards you request and deserve. Your customers will come to expect no less.
Order Management
When your customers have questions, we're here to help. Whether utilizing your web-based shopping cart, order management system or our proprietary cloud-based software, our team of specialists is experienced in keeping your customer engaged and solving their problems while promoting your brand.
Rebate and Sweepstakes Support
OSW has experience in managing your rebate or sweepstakes programs, providing accurate processing and timely reporting.  Our customer care team is here to answer questions and provide resolutions leaving your customers with a positive brand experience.
Technical Support
Our technical specialists are empowered with the knowledge and skills to support your customer after the sale. We listen empathetically and provide reassurance to resolving issues and retaining happy, loyal customers.
Loyalty Programs
OSW can support your loyalty program with our brand specialists providing purchase history, reward status and resolving issues based on your direction and your program goals. We understand the importance of maintaining great customer relationships after the sale. We keep your customer engaged in your program, with appreciation for their continued loyalty.
Warranty Management
Product warranties are a reflection of the quality of a product or service, yet managing warranty claims can be costly and difficult to support. OSW has supported warranty programs for nearly three decades, providing dedicated support and resolution to your customer. We help your customer step-by-step through the process to a complete warranty resolution. Our process and best practices help you reduce the administrative costs associated with the warranty claim process, while capturing real-time product feedback.
Business Processing Support
The engine that powers our incredible level of customer care, is our state-of-the-art business processing technology. Behind the scenes, we provide business services necessary to operate your business. Data entry, rebate validation, warranty processing and secured document storage happen daily keeping your programs running smoothly.
Local and National Brands Trust Us. You can too.
Whether you're a nationally-recognized company, or a young startup, you can trust OSW to provide the highest levels of brand advocacy, timeliness, accuracy, consumer satisfaction and overall value.